What is DLP?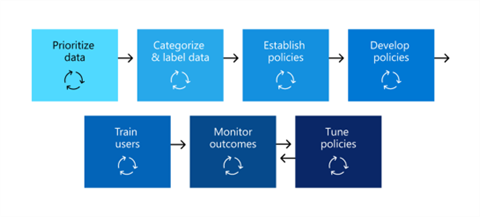 DLP works by identifying, monitoring, and protecting sensitive data across various locations and devices, such as on-premises systems, cloud services, email servers, mobile devices, and web applications. DLP uses a combination of technologies and techniques to detect and prevent data leakage. These include:

Data classification and sensitivity labelling
Discover and know your data
Track and audit data usage and flows
Preventive measures to stop or mitigate data loss
DLP can help prevent cyberattacks (phishing, malware, ransomware, or denial-of-service attacks), insider risk (theft, sabotage) and human error (misconfiguration, unintentional deletion, device loss).