An AI-powered solution ready to transform your customer relationships
Our custom-built AI Virtual Agent will help you reduce churn, improve customer experience and increase your bottom line using the latest natural language processing and machine learning capabilities.

Schedule Demo
75% of iGaming customer service time is spent dealing with repetitive inbound enquiries

7%
AML queries & procedures

Based on a survey to 600 customer support agents regarding the top two questions they get asked about the most.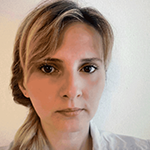 "It's been a month and half since when we introduced the VA Claire, and the queries and dialogs have already become 10 (from 3, at the product launch). The VA can provide answers and has also introduced automation such as, for example, the forwarding of queries for missing markets/events from the offer to the related department, skipping the part where the agent should make that request and speeding the whole process for the publishing of those markets/events previously missing from the offer. Moreover, when there is a specific question – for which Claire hasn't learnt the answer yet– the VA still identifies the customer and gathers the info about the issue: this is very important help, to reduce the waiting time for the customer and to facilitate the whole process to reach the goal of providing the resolution to specific customer queries"
Dalia Pecingina

Head of CX
StanleyBet Group

Boost your Customer Service
Our Virtual Agent for Gaming Operators is an additional resource in your customer service team, and has the skills to handle requests and tasks on your behalf, as if it was a human agent. This results in improved customer experience, churn reduction and improved productivity. It also seamlessly integrates with various industry leading CRMs such as Salesforce, ZenDesk, Freshchat and several others.

The more the Virtual Agent is used the more it improves its capabilities over time and also learns new processes, thanks to the AI capabilities it possesses. Additionally, once it realises that the conversation becomes too complex for it to handle it, this is automatically handed over to a human agent to swiftly react to the requirements.

The AI Virtual Agent also provides a full reporting feature to report back the customers satisfaction and sentiment for you to keep on improving your customer services processes.
Book a demo
Choose from the quick links below to learn how you can use AI to optimise your entire customer journey:
Onboard more efficiently
Delight your customers from the moment they come through the door. AI Virtual Agents welcome, onboard and get to know your customers without long forms. The whole process is personalised to optimise conversion and cut drop off rates, in-line with compliance regimes.
Better engage with your customers
Our Virtual Agents use natural language technology to offer a customer experience that leaves the customer happy while getting you the right business results. Virtual Agents typically reduce inbound traffic to customer support teams by at least 80%.
Book a demo
Improving the KYC funnel
KYC and AML processes are vital but often present more pain points for customers, causing friction and churn. AI Virtual Agents provide a customer experience that is smooth and personalised at every stage, including when KYC and AML procedures kick in.
Getting Responsible Gaming right
The compliance burden for gaming companies is growing and accordingly becoming more and more expensive and time- consuming to fulfill. A Virtual Agent plugs into your systems and monitors your customers' comments and actions, analysing sentiment and flagging any issues to the relevant team members.
Schedule demo
Effective Marketing
Regulation and compliance are having an effect on every aspect of gaming. Perhaps the most notable impact is on how gaming companies are (un)able to market themselves to customers. It's easy if you have a large user database, or little competition, but this is often not the case. And with games' shelf life getting shorter and shorter it is critical to find new ways to keep hold of your customer base and push out new recommendations. An AI Virtual Agent programme personalises the customer's experience to keep them deeply engaged and moving onto recommended games.
get in touch
What sets us apart from the rest?
What distinguishes BMIT from other service providers is our ability to offer a personalised and customised service to each of our customers.

Discover how our services could transform your business' online efficiency and security
Contact us
24/7 Technical support
24/7 Phone support
Skype support
Email support