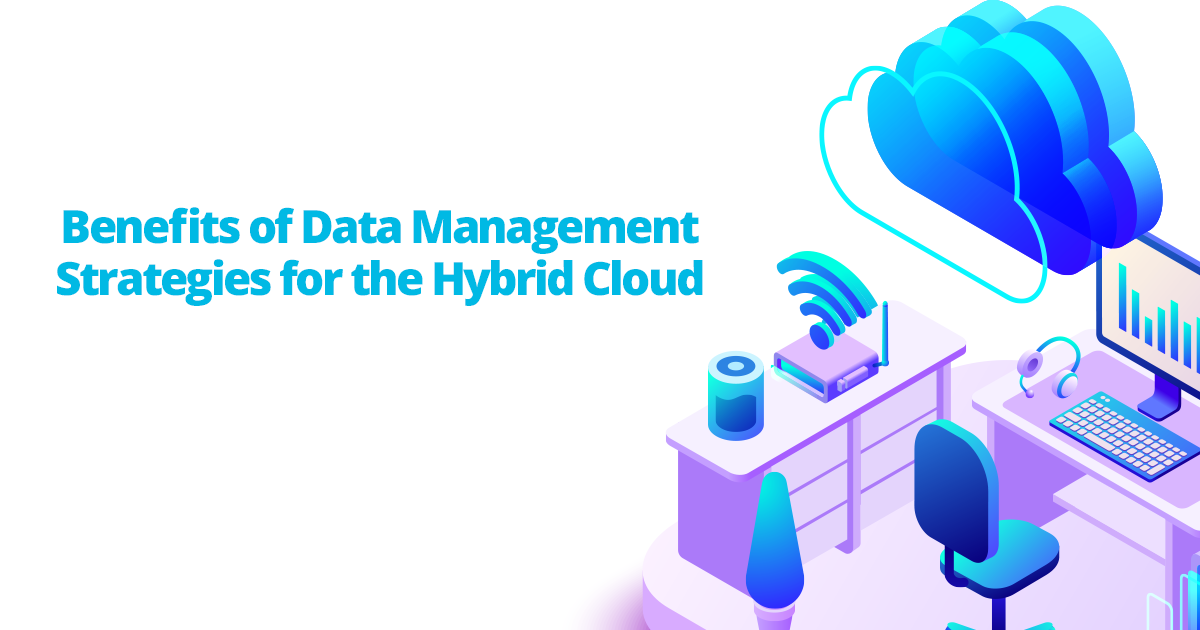 As more companies adopt Hybrid Cloud solutions and store their data across on-premise private cloud structures and public off-the-shelf cloud services, the need for well-defined strategies for the correct management of data becomes increasingly vital.
Interestingly, according to Microsoft's 2017 State of the Hybrid Cloud survey, 18% of those companies are not even fully aware they are operating a hybrid cloud model.
Main Steps for Managing Data in Hybrid Cloud
Enterprises can avoid wasteful, problematic and unsecure data sprawl across various systems, by adopting the following steps:
The creation of a strategy for worst-case scenarios.
The use of proven analytics to deliver business intelligence with confidence.
The enablement of deep learning, analytics and intelligent applications across on-premises and cloud-based data.
Focusing on data consistency to ensure better security.
Strategy for Worst-Case Scenarios
Whilst unkempt data sprawl is undesirable, the planned replication of data ensures rapidity and high availability when one needs to recover from a catastrophic IT disaster. The near-limitless storage capabilities of public cloud systems give enterprises the ability to better protect their data by creating multiple backups, potentially at different geophysical locations.
When shopping for a solution, one should look out for a cost-effective approach that offers bottomless storage, and integration with the on-premises private cloud with minimal code changes.
Using Analytics to Deliver Business Intelligence
If an enterprise's data is spread across various systems and infrastructures, analytics will only make sense if the methodology is the same across those systems. By creating the right hybrid cloud infrastructure, a proven analytics engine would create one source of verifiable business intelligence from an enterprise's relational and non-relational data sets.
Enabling Deep Learning across On-Premises and Cloud-Based Data
In creating a hybrid cloud solution, a business makes it possible for its IT team to develop a common, reusable set of transportable skills and run-anywhere tools – using open-source and extensible tools like R and Python – to analyse both structured and unstructured data through deep-learning techniques.
Focus on Data Consistency for Better Security
An unplanned conflation of on-premises and public cloud systems could create nooks of potentially invisible data that are insecure both in terms of access and also in terms of inclusion in systemic backup and recovery plans. A single, coordinated data set can be consistently encrypted, protected and backed up, ensuring compliance with various requirements.
Click here for more information about our latest Azure product offerings