BMIT are looking to the East in a search for growth that has taken it to global gaming expo G2E Asia 2018 in Macau. The G2E Asia trade show is of critical importance for the gaming industry and BMIT pulled out all the stops at their stand, where they showcase all their latest, cutting-edge services to delegates from the gaming and entertainment industry.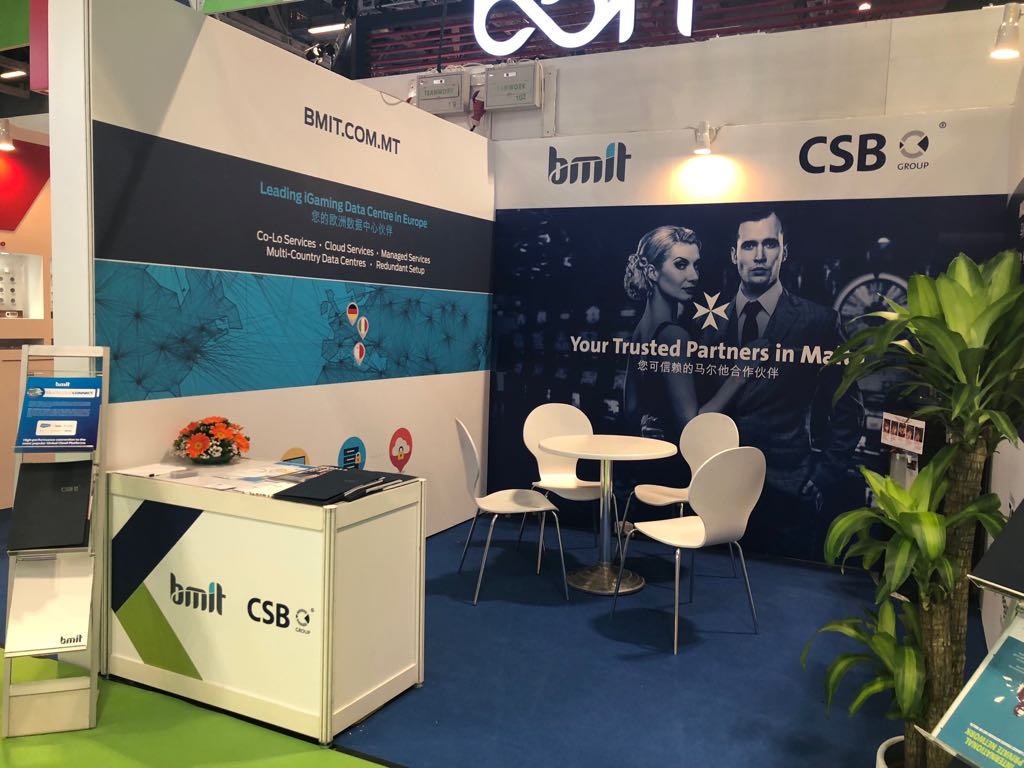 What is G2E Asia? 
The G2E Asia summit is widely regarded as the marketplace for the Asian gaming and entertainment industry, and BMIT was present this year alongside other key industry players.
Held in Macau, the G2E Asia event is an annual expo organised by the American Gaming Association (AGA) and Reed Exhibitions. From its debut in June 2007, in a little over ten years, this expo has become the leading industry event in the Asian market, allowing professionals to network, discuss innovations, share knowledge and ideas, and exchange experiences on this dynamic industry.
Why is it important?
As happens every year, G2E Asia welcomed over 95% of all Asian casino operators, offering the perfect access point for European investors and operators who want to tap into the Asian market. The exhibitor list is a "who's who" of industry players, ranging from compliance, to payment processing, to training consultancy providers, with a healthy dose of gaming content, software and technology thrown in.
How did it go?
BMIT's cloud-based IT-outsourcing services drew a lot of interest from summit attendees and investors. By all accounts, the event was a roaring success for both organisers and exhibitors alike.
"The company has its sights fixed firmly on the Asian market" said Nick Tonna, CCO at BMIT. "During our three days in Macau we received very positive feedback and look forward to serving Asian operators seeking to establish presence in the EU and acquire a Maltese Remote Gaming license", Mr Tonna added.